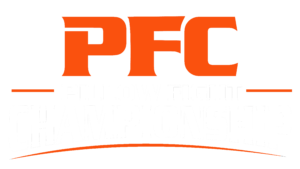 PFC: PILLOW FIGHT CHAMPIONSHIP
In November 2021, I started a new role as Director of Digital/Social & Creative Content for Pillow Fight Championship (PFC), a start-up professional combat sports league. Beginning as a consulting role, my experience in the digital and social space – particularly in sports and entertainment – became an invaluable asset in scaling PFC's presence.
During my tenure, I have redesigned the website and optimized it for SEO and serve as the primary content manager. 
With an already impressive TikTok presence, I utilized existing and new content to increase overall presence on Twitter, Instagram and YouTube – successfully implementing a strategy in early 2022 that leveraged PFC's media coverage to increase YouTube subscribers from roughly 900 to 8,000 allowing for monetization.
Additionally, I field various media requests including BBC, NBC, CBS and Guinness Book of World Records. I was also instrumental in forging a partnership with Snapchat, working with Mark Wahlberg's Unrealistic Ideas to pitch a reality TV show and brokering a deal with YouSat.TV to begin PFC's expansion into Middle Eastern markets.
I served as the showrunner for Pillow Fight Championship Presented by Dr Pepper which aired Aug. 4 2023 on ESPN, creating the format of the show and writing the production script.
Other duties include video editing, graphic design, copywriting and managing a team of freelance video editors to meet  tight deadlines creating promo packages for fighters.